By Lin Edwards, FPWR UK board member and Grandparent to William

Seven year ago, our grandson William was 3 months old, and we were struggling with a PWS diagnosis that we knew nothing, or little, about. The future seemed bleak and as grandparents we were trying to support our
daughter Catherine, husband Jonathan and 2 year old James to cope. It was a hard act to try and stay strong and positive, whilst worrying for them all, yet crumbling inside. PWS affects grandparents as well.

Fortunately, Catherine wanted to fund research and found FPWR.UK and so we got involved with the One Small Step Walk in Stockport. FPWR.UK, founded by mum Catherine Shaw , was my way forward. In the time I've
been involved, the charity has gone from a standing start to funding Research projects which will help find a breakthrough for our loved ones with PWS.
Currently , everyone volunteers their time, and doing this this has helped me tremendously – helping find that breakthrough sooner, rather than later! William is now 7, at main stream school, albeit with a full time one to one, and has far surpassed our initial expectations. Yes there are challenges but he is a happy, fun loving child with a zest for life, goes to swimming , Beavers, mastered his scooter, and recently he did over 11,000 steps at the Stockport OSS among other things.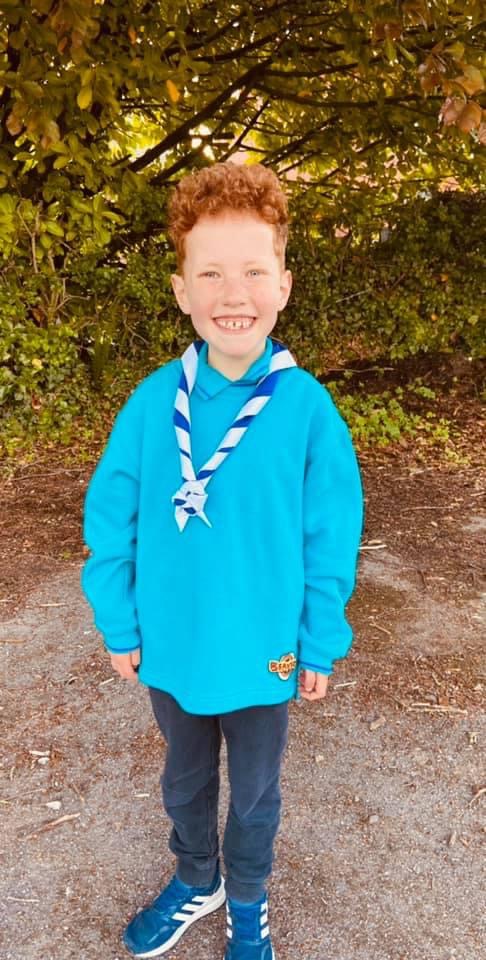 The recent FPWR conference showed exactly how much Research is currently
taking place – drug trials, gene therapy, behavioural studies etc, etc. RESEARCH has to be the way forward.

For those coming to terms with those difficult first steps, enjoy your child for who they are, take things one step at a time and stay hopeful . Research gives hope! Hindsight is indeed a wonderful thing and would have saved a lot of heartache, if we'd only known then what we know now. We don't know what the future will bring but it's certainly brighter than when we got the diagnosis.