This July I will be embarking on an expedition together with my father to complete an approximately 300 mile stretch of the Sheenjek river in Alaska! On one hand it will undoubtedly be the cliched 'trip of a lifetime' but equally it promises to be an arduous adventure which will be a real test of endurance. Whilst I've experience of expeditions in the mountains, both in Scotland and overseas, this will be the first time I've ever embarked on a canoe expedition, and it will be my first trip to Alaska and the Artic north. In completing the trip, we will spend two and a half weeks in true wilderness with literally no contact with any settlement of any size. It's entirely possible we won't see a single person during our time on the river. Aside from a satellite phone there will be no contact with the rest of the world. We will need to take absolutely everything we need with us and because this tip is unguided, we need to plan for every eventuality.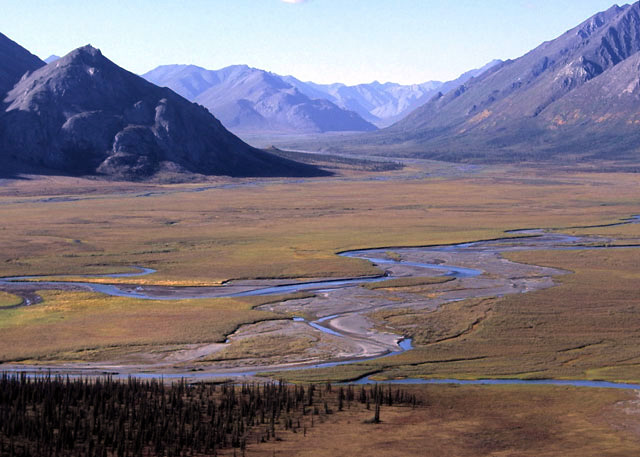 As ever it's about the people around you. My father, Rae Jack, is hugely experienced in canoeing having long kayaked in Scotland's lochs and seas and has completed four canoe expeditions in the Canadian North and Alaska…so I wouldn't be doing this without his expertise. My wife Katy Jack encouraged me to go on this trip and will be holding the fort in my absence. Definitely not as easy task!
Her task is made that bit trickier because one of our two daughters, Robyn who is 4, was born with Prader Willi Syndrome or PWS. PWS is rare and occurs in approximately 1:15,000 births. It's a complex neurological condition and affects many aspects from her physical self through to diet and learning. Robyn does great in so many ways, but it is none the less a lifelong condition that poses significant challenges for her as well as us. As a 'rare disease' it's always a challenge to be heard and whilst my motivation for the Alaskan trip is primarily personal, I will also be taking the opportunity to raise awareness of PWS and to raise money for the Foundation for Prader Willi Research (FPWR). As a board member of FPWR UK, this charity offers hope that new treatments and improved knowledge of the condition can create a very different future for those with PWS. From the outset I will categorically state that NO monies raised will be used to pay for any aspect of my trip and all funds will go to FPWR. The link to my just giving page is below.
Over the next couple of months, I intend to write regularly both to share my experiences of preparing for Alaska and also to raise some awareness about PWS.
https://www.justgiving.com/page/david-jack-1682928138130?utm_source=copyLink&utm_medium=one_page&utm_content=page/david-jack-1682928138130&utm_campaign=pfp-share&utm_term=2aea4188bf524a2683f69b9faade4d46