LETS GO ORANGE FOR PWS AWARENESS THIS MAY!
If you would like to make an order – simply email: info@fpwr.org.uk or send us a message on Facebook or Instagram!
Go orange T shirts are now available for all sizes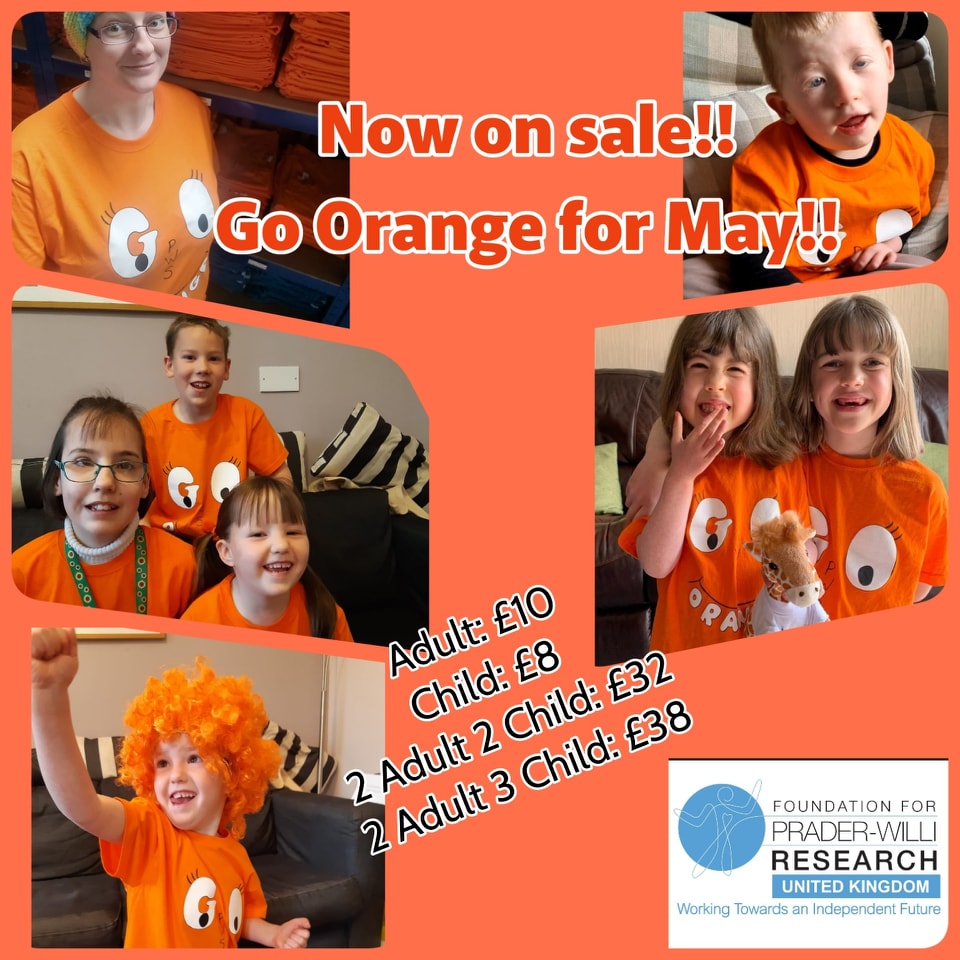 £10 Adult T-shirt
£8 Child T-shirt
£32 Family bundle 1 (2 Adult, 2 children's T-shirts)
£38 Family bundle 2 (2 Adult, 3 children's T-shirts)
Baby sizes:
3 – 6 Months
12 – 18 Months
1 – 2 Years
Child sizes:
3 – 4 years
5 – 6 years
7 – 8 years
9 – 11 years
12 – 13 years
Adult sizes:
Small
Medium
Large
X Large
XX Large
PEEWEE Plush
Join in with the adventures of PeeWee through out May with your own FPWR UK plush for just £10! (Whilst stocks last! More coming soon!)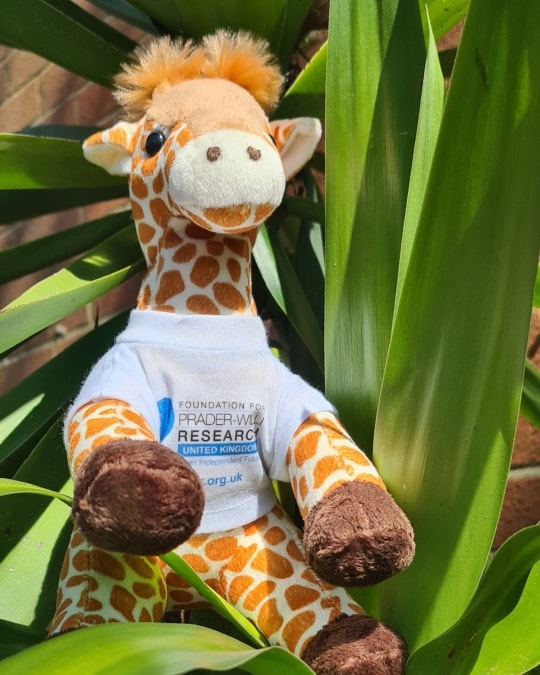 Dont forget to share your photos with us for #theadventuresofpeewee on our social media platforms!!
Are you holding your own fundraiser for FPWR UK this May? Send us an email and we can provide you with sponsorship forms, bonus ball cards, colour in PeeWee pages, leaflets, collection buckets! Big event or small event?? We are happy to support you!
Coming very soon –
FPWR UK Go Orange ribbons