Joshua – by Emma, Joshua's mum
Joshua was 2 weeks old when he was diagnosed with Prader-Willi Syndrome. He suffers significantly from hypotonia. Hypotonia is the medical term for decreased muscle tone. Healthy muscles are never fully relaxed. They retain a certain amount of tension and stiffness (muscle tone) that can be felt as resistance to movement. For example, a person relies on the tone in their back and neck muscles to maintain their position when standing or sitting up.
He requires oxygen therapy and enteral feeding through a Naso Gastric or NG tube.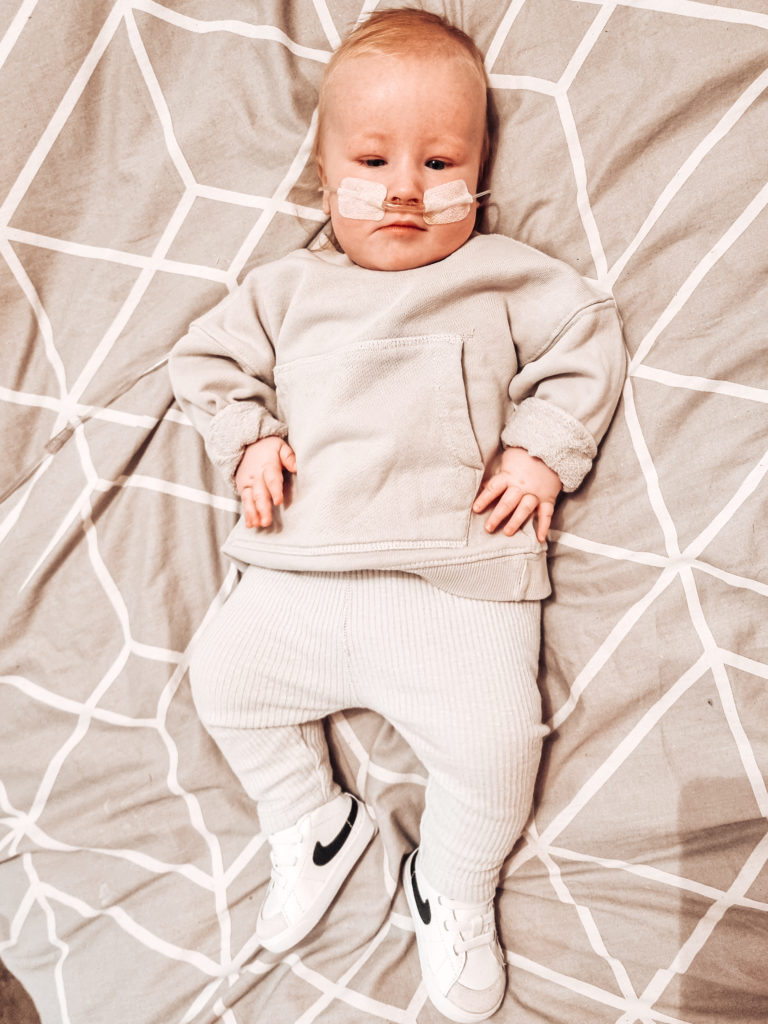 Why FPWR UK ?
We chose to fundraise for FPWR UK because everything they do helps to raise awareness of this rare condition. Their research can help people like Joshua live full and happy lives. It is my hope that this research can discover new treatments and therapies that will in turn give Joshua the best chance at life.
Walk for Mikey – By Kate, Mikey's mum
We are a group of friends who met via our roller derby teams more than 10 years ago.
Since then we've all gone our separate ways, moved countries, started families and mine just so happens to have started with the birth of our son, Mikey, born with PWS in October 2019.
Why FPWR UK?
One of our number was inspired by all my PWS awareness posts on Instagram and said, "why don't we do a big walk again?".
So here we are!
Mikey's challenges are numerous and life-long, just like all people with this very complex genetic condition. We need organisations like the wonderful FPWR UK to continue to advocate for treatments and potential cures for our loved ones. They can't do this without our fundraising efforts and kind donations.